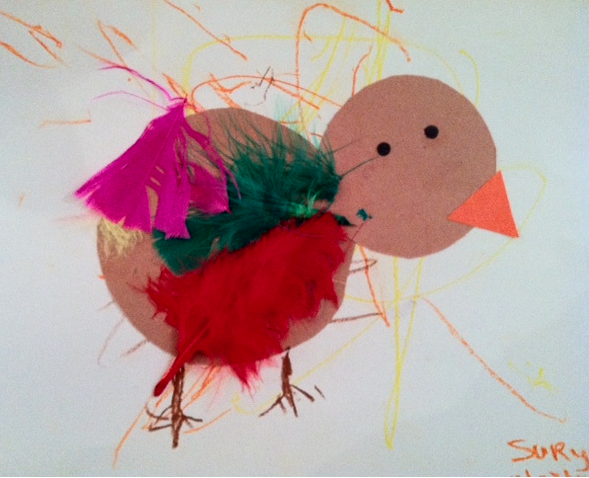 Turkey Day was never about the Turkey. At least not in my vegetarian family. There's always a lot of curiosity around what vegetarians eat on Thanksgiving. And Indians. A part of me feels like I should be having a magical tandoori tofurkey. [Note to self: Next year, make tandoori tofurkey. Make it magical.] We usually just have a big Indian feast for Thanksgiving. Last year, my niece wanted an "American" Thanksgiving, so in addition to the Indian feast, we made mashed potatoes, a vegetable tian, green beans (notably not Dad's green beans) and a sweet potato something. That niece changed her mind when the food hit the table and opted for the Indian feast.
I'll admit it though – I'm a little curious too though. What do other non-Turkey eating Indian families eat on Thanksgiving?
This year, I'm making Paneer Makhani and Pumpkin Pie to add to a handful of dishes that my mother-in-law and sisters-in-law are making. If you're still menu planning, here's a link to A Very Desi Thanksgiving from the past. And if you're looking for some non-desi Thanksgiving dishes with a kick, here are a few of my favorites:
Happy Turkey Day Thanksgiving!
xxoo,
Nithya
Photo Credit: Surya Das