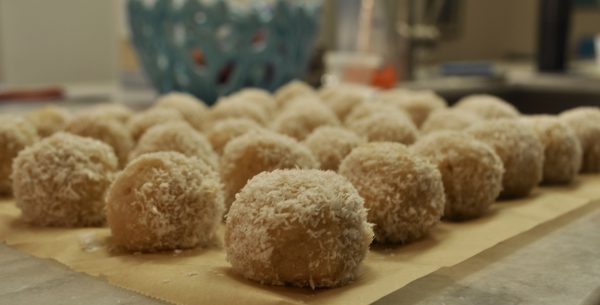 Recipe can be found here.
Being different when I was a kid growing up in the South was not, it felt, a thing to be celebrated. And showcasing your differences felt like an even worse idea. It was bound to be met with teasing and exclusion.
So when one of Surya's 2nd grade classmate's moms asked if I wanted to read a Diwali book to Surya's class, I hesitatingly said yes. When she asked if I wanted to make Diwali treats for Surya's class, I started to get a little nervous. When she asked if I wanted to wear Indian clothes to the school, I started to have flashbacks to elementary school.
Like cold sweat, sour stomach flashbacks.
Then I realized whatever I made was going to need to be vegan. gluten-free. and nut free. And like that my fears were distracted by the challenge.
The morning of Diwali, I was going to carry my Indian salwar to work to change before heading to school. But the idea of schlepping an extra set of clothes along with Diwali snacks on the PATH train was making me drag my feet. I decided to just wear my salwar on the train and straight to work.
Not a single head turned. No one. really. noticed.
A few colleagues complimented my salwar. Turns out jutis are comfortable to commute in on mass transit.
I was in for even more pleasant welcome at Surya's school. The kids were excited to learn about Diwali and its meaning. They wanted to see the photos of divas. They wanted an up close look at my bindi. They wanted to touch my dress.
And they inhaled these Coconut Ladoos. And asked for seconds. Thanks to Vegan Richa for the gluten free, nut free, vegan dessert.
The inclusiveness of our culture and celebration of our differences gave me much hope for the future.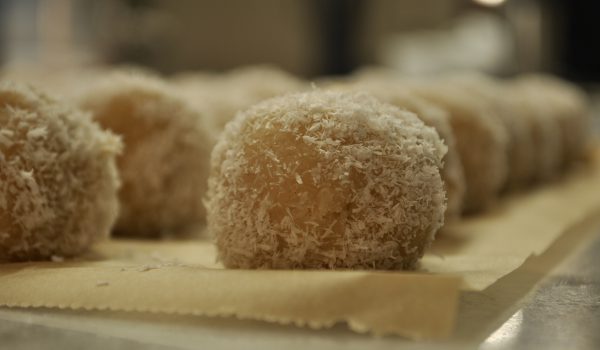 Note: I used Bob's Red Mill Chickpea Flour instead of an Indian brand Chickpea Flour known as Besan because most Besan did to state it was gluten-safe.