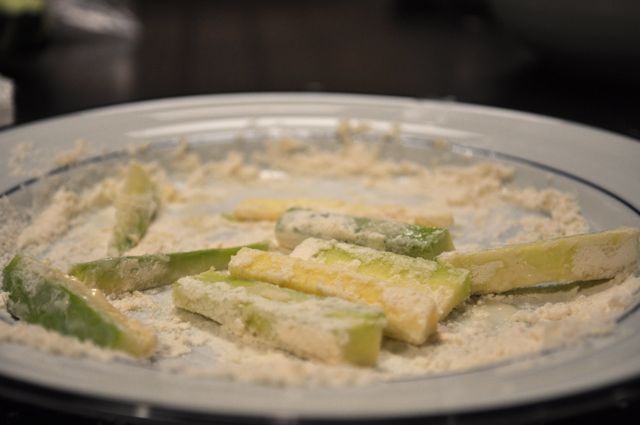 A ping pong machine.  That's what Surya's little mouth has become.  This weekend it's been a revolving door for whatever she allows in.  In.  Out.  And with force.  And bounce.  Like the little ball in a ping pong machine.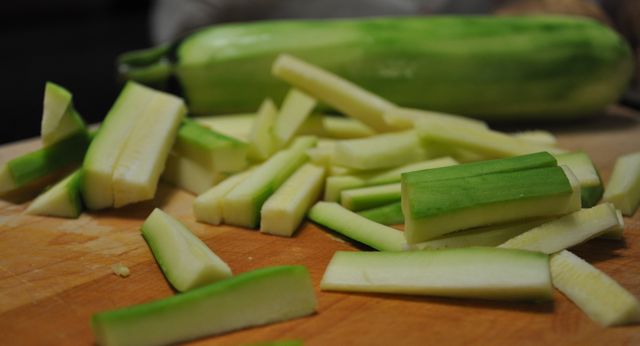 This has led to much hypothesizing by us.  She's teething.  She's tired.  She's going through an independence stage and wants to feed herself.  She needs more finger food.  She needs to be allowed to play with her food and feel it more.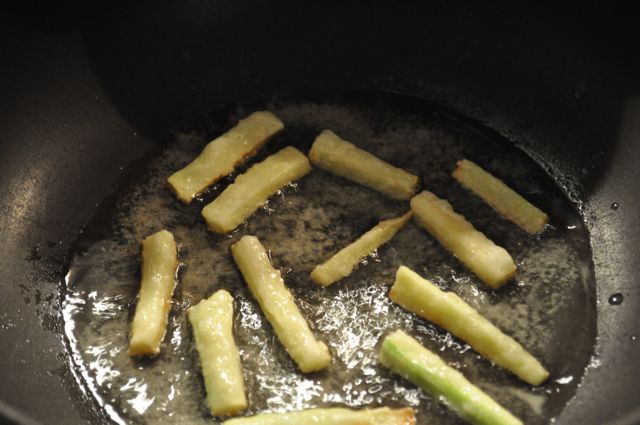 My mother put it simply.  Every kid goes through this stage.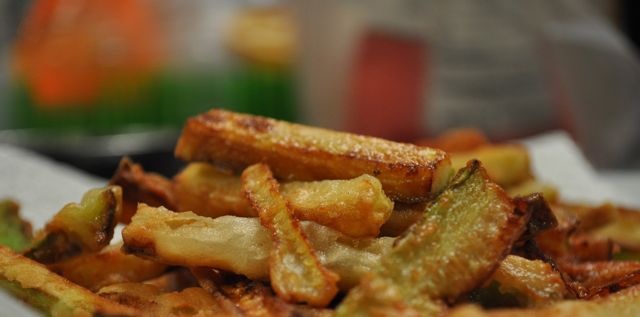 Usually I peel then cube a few zucchinis for her, saute them in olive oil then puree them in my Cuisinart.  But since she's seemed so eager to use her newly developed chompers, I decided to make her deep fried zucchini sticks.  It did the trick.  Today.  Who knows what that little monkey will think about them next time I serve them up.
Zucchini Matchsticks
Makes about 20
These are great for a new finger food.  They are a little slippery from the oil, but Surya was able to get a grip on them.  She loved peeling the tempura coat off, playing with the pieces, then shoveling soft bits of zucchini into her mouth.  And my mouth.
1 zucchini, peeled and cut into 1/4 inch matchsticks
1/4 cup milk
1/2 cup all purpose flour
Sprinkle of kosher salt

Pour the milk into a bowl.  Mix the salt and flour together.  Spread half of the flour on a small plate.  Drop the zucchini sticks in the milk.  Then roll them around in the flour.  Shake off the excess flour.  In a deep skillet, heat about 3 tablespoons of oil on medium heat.  Drop a handful or so of matchsticks into the oil and fry until golden.  Remove then fry remaining matchsticks in batches.
If you have any kitty cats in the house, be careful…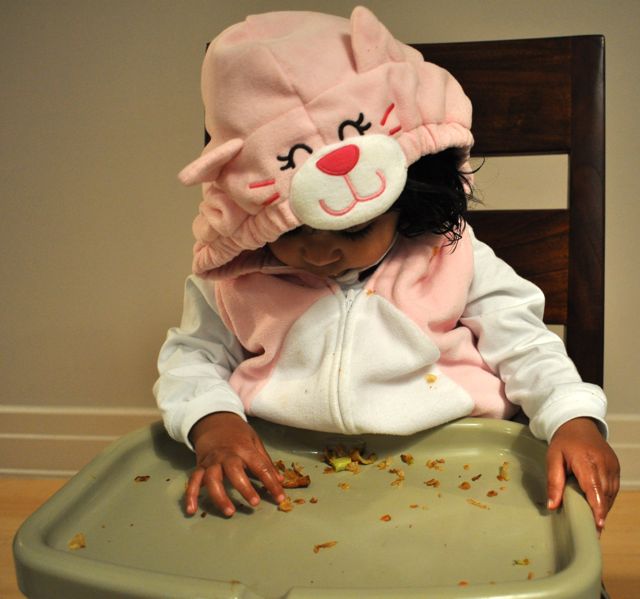 because kitty cats like zucchini matchsticks too.