I've been meaning to tell you about this potato recipe for ages. It's a go to recipe of mine for dinner parties where I need a decadent main dish. It's the kind of dish that no one can dislike. Well, except for friends with nut allergies and most small children. They will not be fans. But other than them, everyone will love it.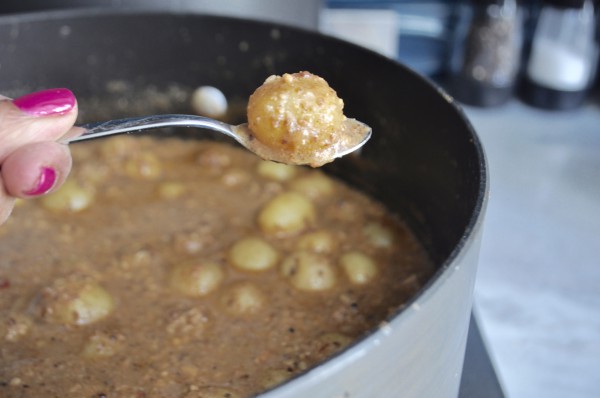 Rich coconut, nutty cashews, strong but subtly blended in spices and creamy potatoes. It's the kind of dish that conjures images of mogul kings feasting while being fanned with a peacock feather. I'm not sure peacock fans is a thing but that's what I think of when I eat these potatoes.
The recipe is adapted from Suvir Saran's Indian Home Cooking's Coconut Cashew Chicken. If you don't already own this cookbook, I highly recommend purchasing it. There's a lot of the basics in and recipes that you can easily adapt to your own.
In short, this recipe basically involves dry roasting 8 ingredients, blending them, putting them back in the skillet to brown, stirring in water and then adding in potatoes and cooking until tender. How much easier can it get?