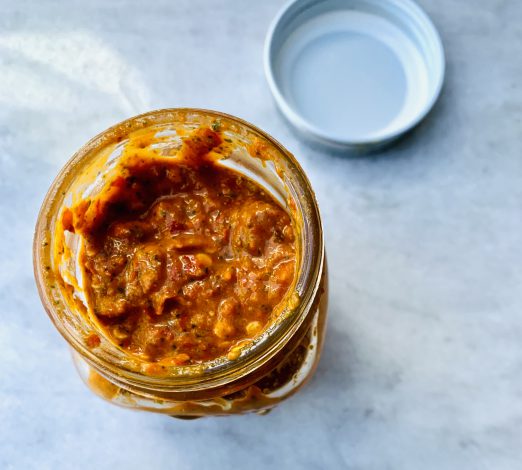 For weeks, I have been dreaming about making a vegetarian version of this Harissa-Lamb Skillet Lasagna from Food and Wine Magazine. I was picturing the thrill of recklessly breaking the lasagna noodles into pieces and tossing them in the sauce willynilly. I realize that at this point in the post, you may be questioning my bar for excitement and my usage of the word willynilly.
I'm good with it though (and based on how my family devoured it, I would venture to guess they are too!). The skillet lasagna did not disappoint. In a traditional lasagna, all of the ingredients – ricotta cheese, sauce, veggies and crumbles – are forced into a rigid layered order and packed in. In this lasagna, they are allowed to run free in what is essentially deconstructed lasagna.
But I was missing a key ingredient…Harissa – a spicy Tunisian condiment that makes everything you put it on infinitely more delicious.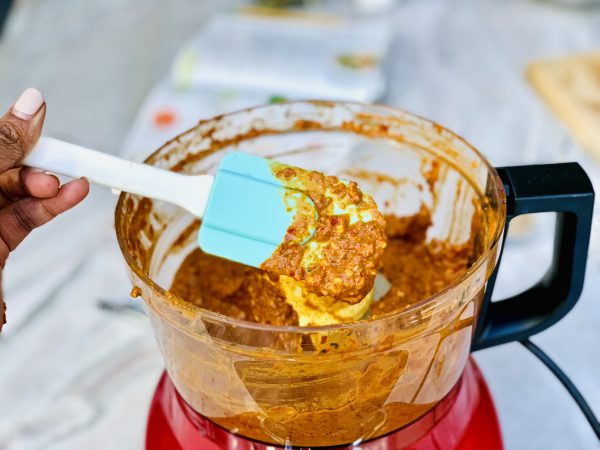 I decided to make it at home, which I based off of this recipe from the Kitchn. It was quick and much more flavorful than the store bought harissa. It will last for about a month in your fridge.
A little bit of harissa will go a long way so this will last. We have been dropping dollops of this in soups, on quinoa bites, egg and cheese sandwiches, frittatas and a vegetarian version of this skillet lasagna.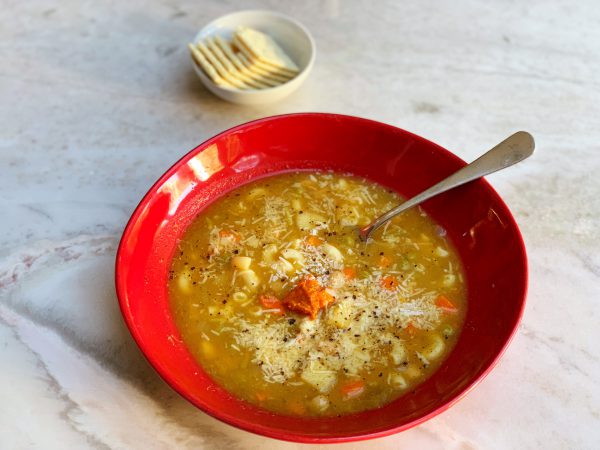 [amd-zlrecipe-recipe:24]
It's been rainy, windy and cold in Hoboken and NYC. It's the kind of weather that makes your bones cold. The kind of weather that you cannot really warm back up from even if Mother Nature surprises you with a 70 degree and sunny day of weather amidst the cold.
As we head into the winter, a little jar of this harissa is just what you need to spice up pretty much anything you are eating (I cannot think of anything it does not go with) and keep yourself warm.
And try out that skillet lasagna. Even my almost 9-year-old who believes strongly that noodles should be coated in nothing other than butter and cheese agreed. "Mmm that's actually really good." I don't know how it is in your house, but in ours this is considered a 5-star review.
Thank you to everyone for sharing your sweet thoughts and hugs on my post about my Dad and his language of love. I look forward to sharing more of his favorites as foods to remember.