Have you ever combined unlikely ingredients only to discover unexpected deliciousness?  Tamari sauce and pecorino romano cheese don't exactly scream best friends.  But the combination of salty tartness from the tamari and musky cheesiness from the pecorino romano just works. And with crunchy bits of cumin, these tacos are a family favorite. Even the baby noms over them.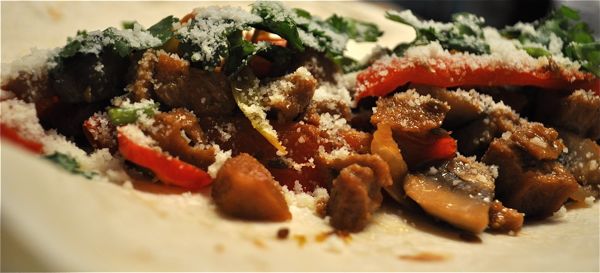 I've tried a few different variations of these tacos, and the version with pecorino romano is our favorite.  They were so good that I made a batch for dinner while Rajat was out for drinks, ate two, decided I needed a third, called Rajat and told him he should plan on eating out and then ate a third. I could have had a fourth but I thought it was only fair to at least let him have ONE!  To be fair though, I had to share my first two with Surya.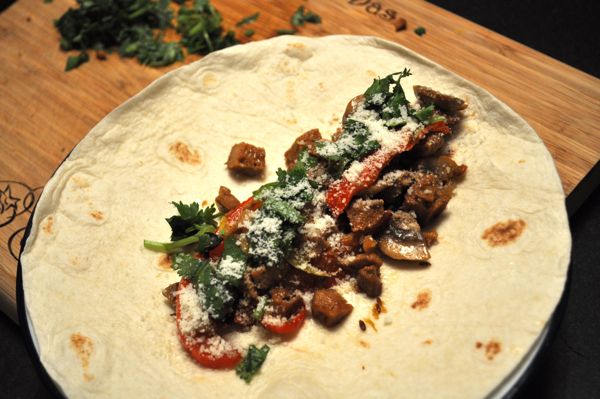 So as you'll notice, my recipe format in this post looks a little different. If you've been following the tech side of food blogging, then you probably noticed that Google now has a recipe search tool. There's been a lot of controversy over the algorithm Google is using to search recipes. Amanda Hesser from Food52 wrote a great post summing it up. In the meantime though, I'm going to give this plugin from Orgasmic Chef a try. Leave me a comment and let me know what you think – especially about the print feature.
If you try these Crunchy Cumin Seitan Tacos, let me know how they turn out!
[amd-zlrecipe-recipe:2]