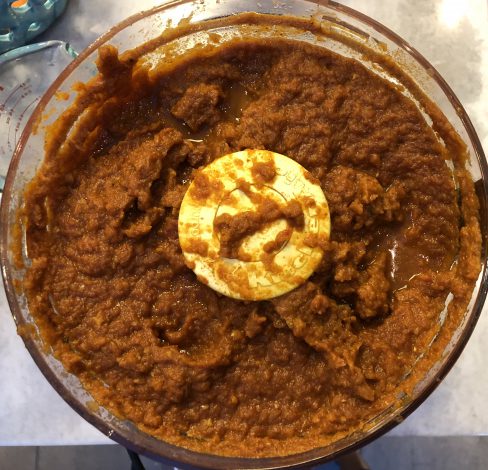 I may need a second Instapot. And if the second one can be the adorable little 3 quart Instapot then all the better.
It sounds a little over the top but when you really think about it, it's very practical. The number of times I've found myself thinking, "If only I had another Instapot, right now I could start the…" But it would probably take relocating to the suburbs to gain enough storage space so we're a one Instapot only household.
I've really been loving 101 Cookbook's Instapot recipes. While I was making her Brown Rice Turmeric Congee, I prepped all of the ingredients for My Heart Beet's Indian Onion Masala.
I went a little over the top and also made these spicy green beans from Dakshin Vegetarian Cuisine from South India. The title is pretty self-explanatory. It took me about a year since my dad gave it to me for me to get over my fear of cooking South Indian food. More to come on that front.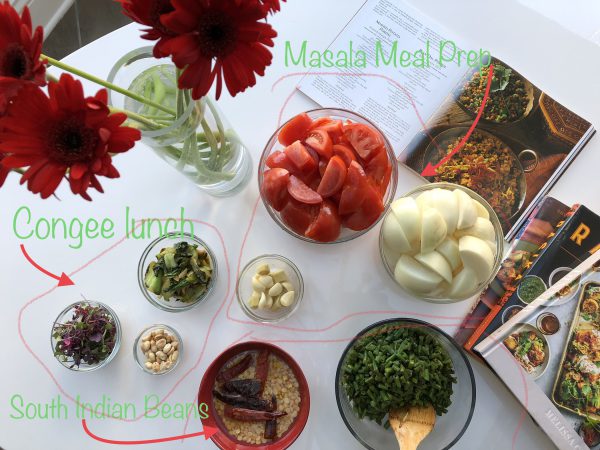 Onion-ginger-garlic-tomato masala forms the base of many North Indian curries. A few weeks ago, I made a vat of it in my Instapot and froze it in a silicone muffin tray.
I've used it to make Paneer Makhani, Yellow Split Pea Lentils (Toor Daal) and Spinach with Chickpeas. It reduces cooking time to under 20 minutes.