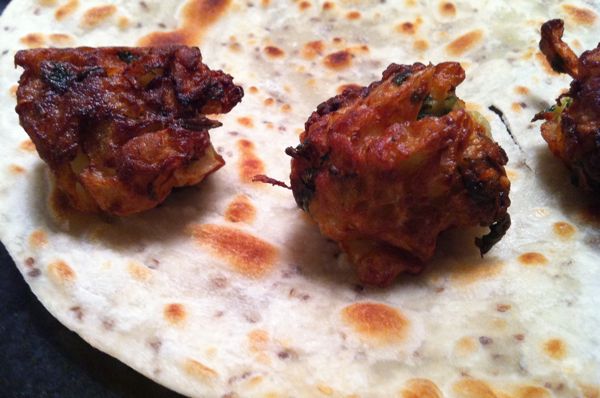 When you see Kofta on an Indian restaurant menu, it is usually for Malai Kofta. Malai Kofta is a decadent affair – a deep fried cheese dumpling in a creamy tomato sauce.   I wanted something healthier and fresher.  I also wanted to use up a bottle gourd squash in my fridge.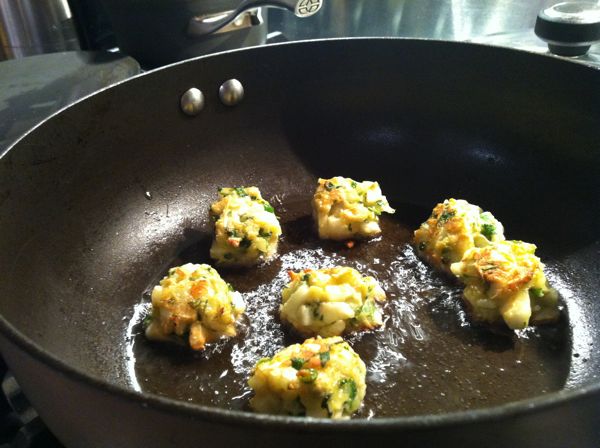 Then last Sunday, I started to write this post about our menu for the week.  I'm hoping to make our menu a regular post (but am taking a break after the first week – how's that for regular?! Whatever, it was Mother's Day.).  Anyways, the post made me angst because I realized I didn't know what we were eating all week, and I had a bottle gourd about to go bad.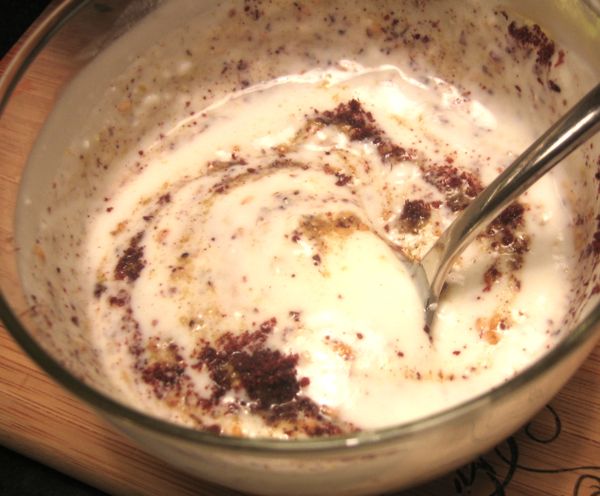 So that's how I found myself making Squash Kofta at 10 o'clock at night on a Sunday.  I know no one believes me when I say this, but IT'S SO EASY.  And everyone always believes me when I say this, but IT'S SO GOOD. I adapted this recipe from India: The Cookbook.  I haven't cooked enough or read enough from the cookbook to give it a review, but I loved this recipe.
Indian Falafel – Squash Kofta
I adapted this recipe from India: The Cookbook. The original recipe called for the squash to be shredded. My shredder was out of commission so I finely diced the squash. It gave it great texture. I wrapped the Squash Koftas in flatbread stuffed with rice, yogurt, coriander chutney and a salsa of cucumbers, tomatoes and green chillies.
Ingredients
1 bottle gourd, shredded or finely diced
2-3 tablespoons gram (chickpea) flour
1-inch piece ginger, finely diced
2-3 green chillies, chopped
1/2 fistful cilantro, finely chopped
Salt to taste
Oil for frying
Yogurt Dressing:
1/2 cup yogurt
Water
1 teaspoon Za'tar Spice
1/2 teaspoon Sumac
Instructions
In a large mixing bowl, mix the squash, gram flour, ginger, chillies and cilantro. Add salt to taste (I used about a teaspoon). Mix well.
Roll into walnut sized balls.
Heat enough oil on medium heat in a deep frying pan to shallow fry the koftas.
Add the koftas to the oil in batches and fry until golden (I rolled them while cooking so they browned somewhat evenly).
Remove with a slotted spoon and set aside on a plate with a paper towel.
To make the yogurt dressing, whisk the yogurt with a fork and then add a little water to create a thin ranch dressing like consistency. Sprinkle in za'tar and sumac and mix well.
Assemble the kofta wraps by spreading rice, then cucumber/tomato/chili salsa then koftas topped generously with yogurt and then coriander chutney.
Hungry Desi Copyright 2018